Welcome
to a unique culinary pleasure journey in 8 courses; Into a fascinating world of vegetarian and vegan dishes, that meet our high standards for quality and creativity and may just surprise you.
Our performance has been honored by multiple awards: Never before have a Michelin-star (2014) and four Gault-Millau toques (18 of 20 points since 2014) been awarded to a vegetarian restaurant in Austria.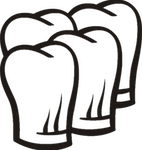 News
This Michelin-Star Restaurant In Vienna Is A Paradise For Vegetable Lovers TIAN, an entirely vegetarian Michelin-star restaurant in Vienna, won me over […]
All News
"Food does not require a specific language; food requires a soul."
Philosophy
We are convinced that a truly well made, creative, vegetarian cuisine is an integral part of the modern lifestyle.
Respecting natural cycles, we pay attention to preferably organic products, created in a fair way. Our seasonal ingredients are predominantly supplied by regional partners, that understand and adhere to our high standards of quality concerning fresh food.
Dive in